Items in need currently are:
Large blankets approx 1.2m x 1.5m are in demand currently, particular in colours that would suit male or females. Rainbow blankets are always a huge hit! If you would rather work on a small project, we are happy to accept squares that are either 15cm x 15cm or 20cm x 20cm and are 8 ply or equal. Please check out our smaller projects below if you would like to be a little more creative. 🙂
Small Amigurumi
During Covid testing these little cuties are given to children to assist with keeping them calm, distracted and smiling during an invasive procedure.
Worry Worms and small Amigurumi – GOGS Vax Toy Challenge 2022
These palm sized 'Worry Worms', 'Worry Whales, 'Calming Caterpillars', Stress-less Sharks' and many other small soft, squishy and stretchy fiddle toys are being used at our Covid Vaccination Clinics for our anxious or scared 5-11yr olds.  Contact us if you would like to join our Covid Vax Toy Challenge!
Footy Team Coloured Rugs
Sporting team colours and in particular football team colours are always a huge hit and in demand!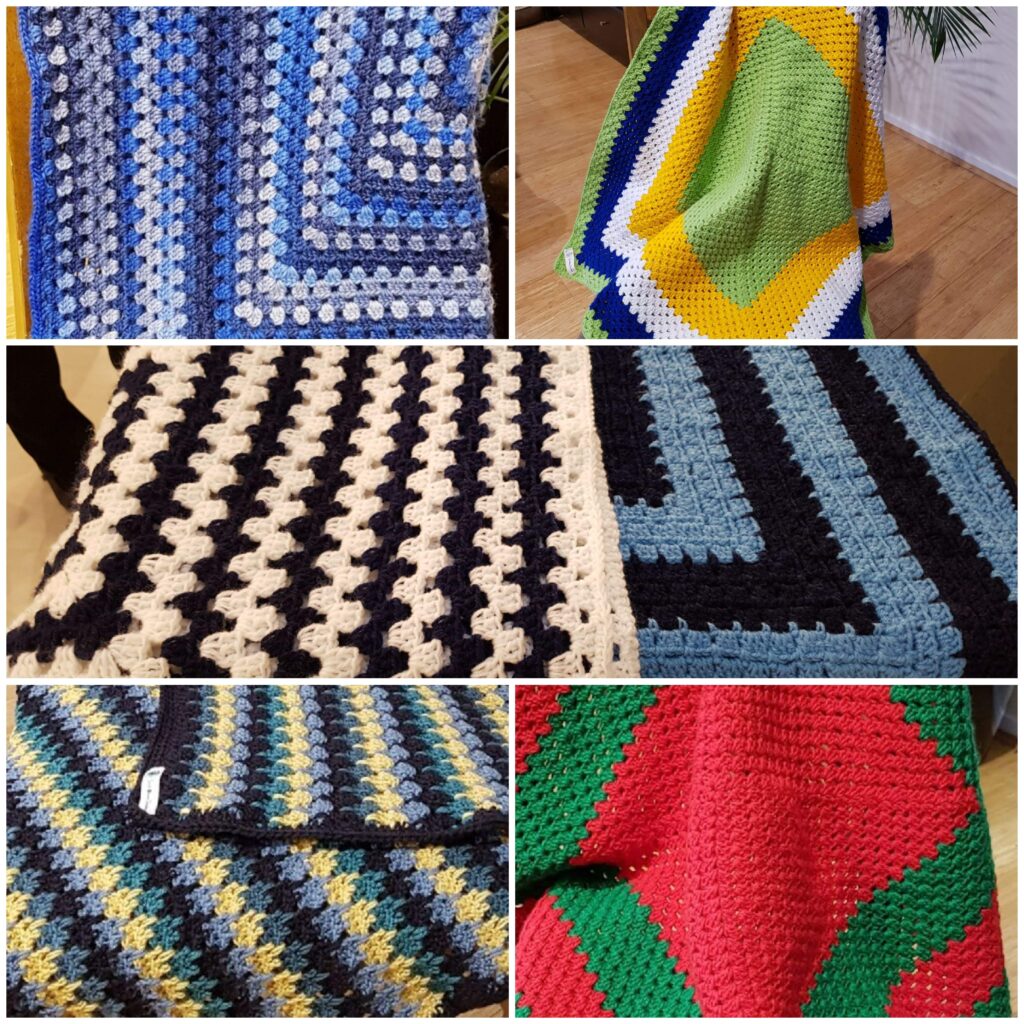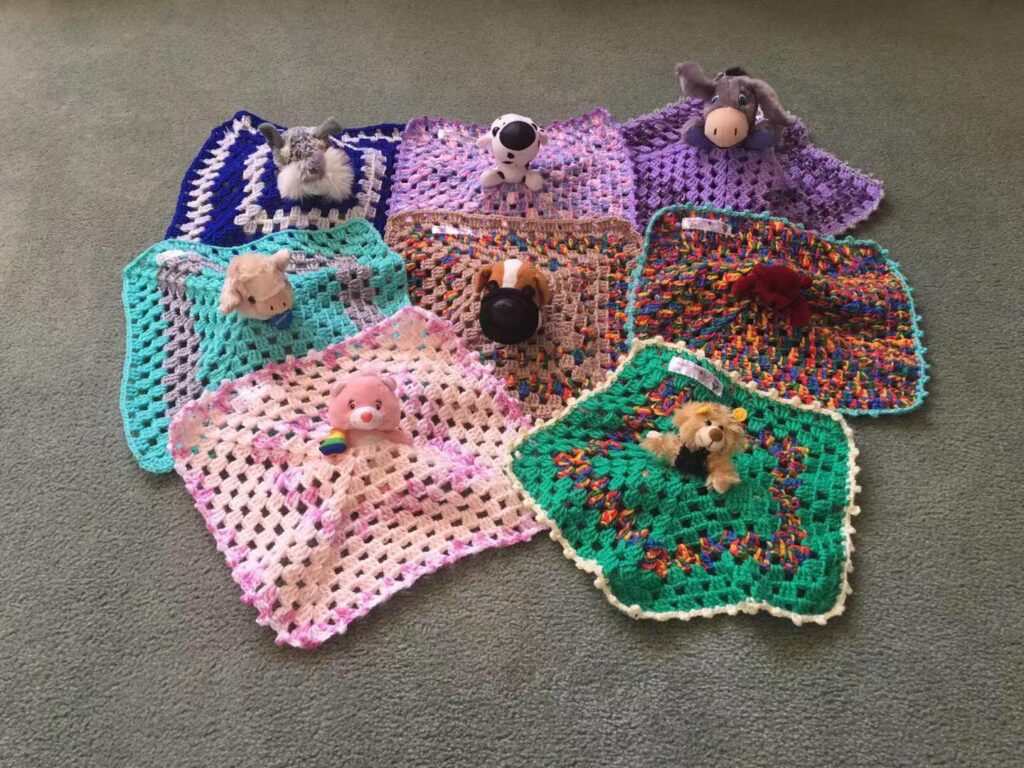 Gogsters
Our Gogsters help provide comfort care to patients. We find that the different textures of wool and different tones of colour are a great source of comfort for patients seeking sensory calm in an overwhelming technical ward.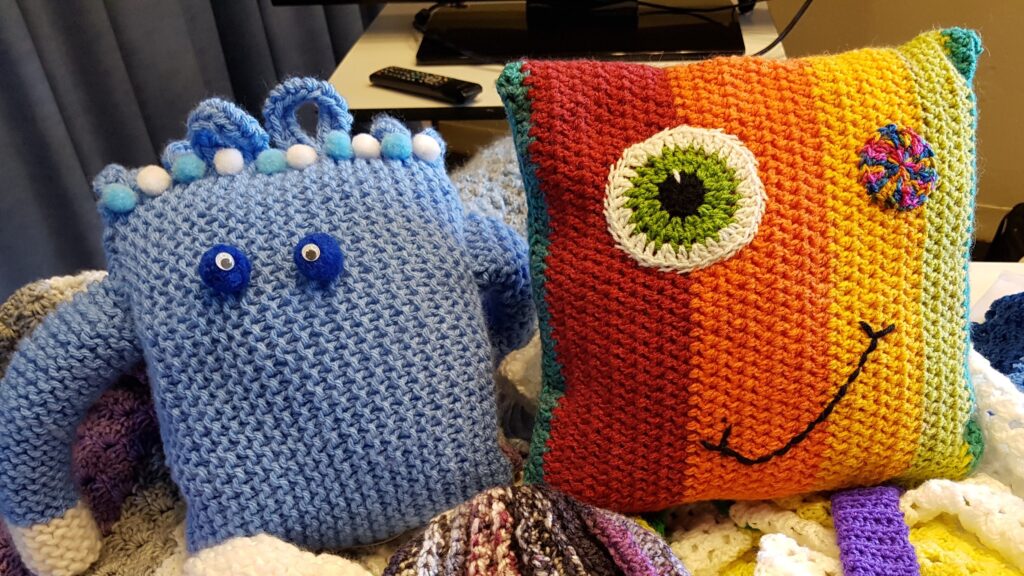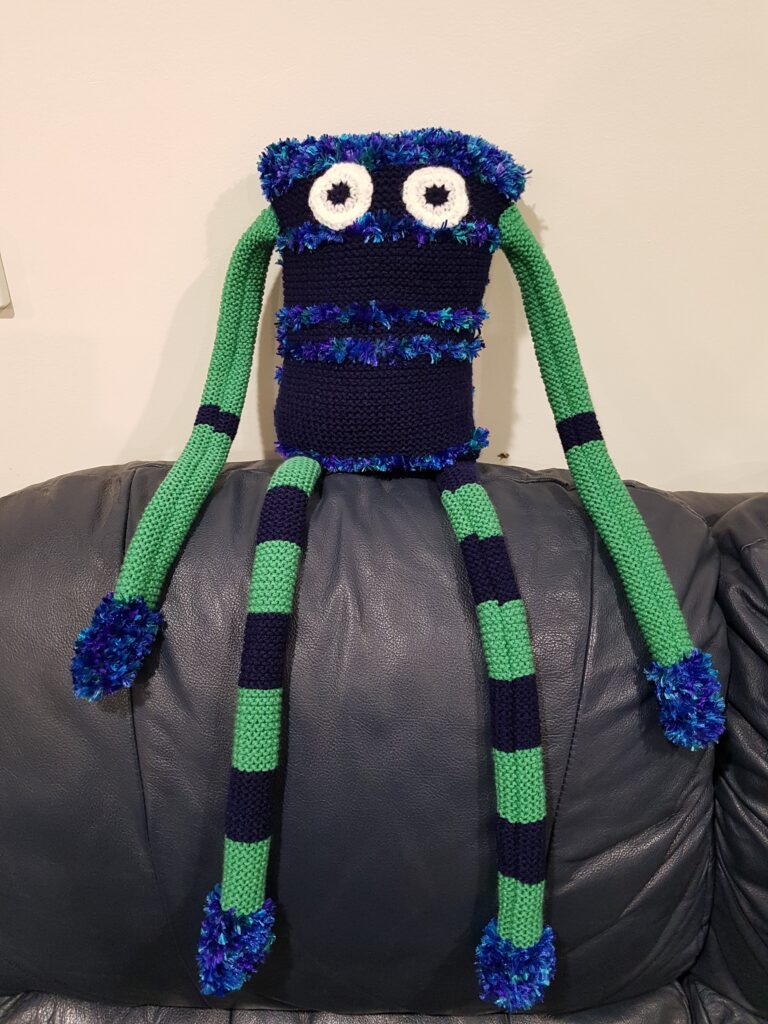 Shawls and Scarves
Twisty Shawls or scarves – These give long term ICU and Aged Care patients with the opportunity to stay warm when they are taken out onto the ICU Balcony in the cooler months.