Why get involved with GOG?
GOG members are passionate about much more than just  donating knitting and crocheting projects. 
GOG is a social, community group that connects fellow creators through regular events. 
Get involved as a member and enjoy regular working bees and learn to knit or crochet and get to know other members. 
GOG was recently successful in securing and ACT Health 'Covid-19 Mental Health and Wellbeing Innovation's Grant', bringing connection and wellbeing to the ACT community. Find out more.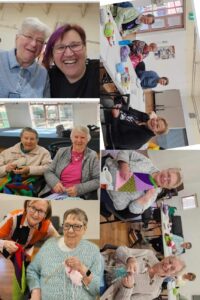 couldn't be more excited to shine the spotlight once on an absolutely amazing group of individuals who define what it means to be selfless and
Read More »