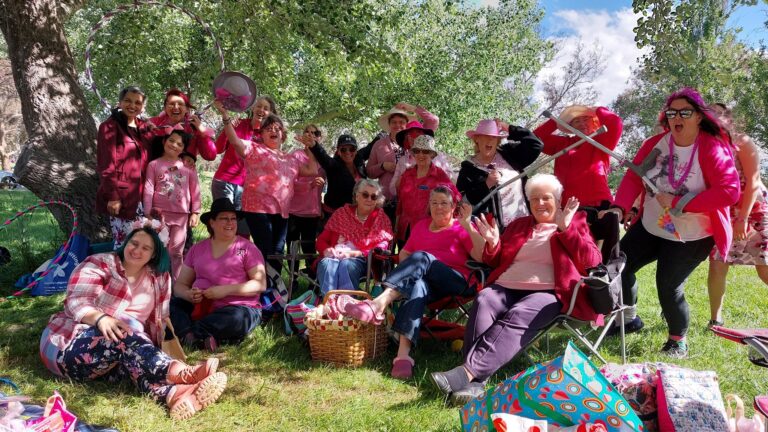 Well, with our Pink Picnic Fundraiser finally done and dusted, we have raised a whopping $756 towards breast cancer research! We played games, laughed a lot, ate a mountain of pink food, there were "prizes prizes prizes" and we had our first online auction! Thanks to everyone who got into the spirit of the event and for being such great sports!
I'd just like to give a quick (or not so quick)
shout out to these amazing people!
John – our brilliant roadie and barista; Susan for so many things I can't list them here; Zoe for being the best PA and 'music man' anyone could have; Kat for all her help with the 'socials"; Megan
Beitbox Designs
for her gorgeous painting; Ash for her stunning pillow (and one or two succulents)
; Marnie for printing our new GOG bags; Kerry for her handmade prizes; Bobby, Kate and Mary Ann for staying to help pack up, and the beautiful people who made very generous online donations through our fundraising page! If I've forgotten anyone else, I apologise sincerely! You all made it such a wonderful day!
Lastly, there's still time if you haven't had the chance and would like to, to donate to our fundraiser! Thanks again everyone and I'm so looking forward to more fun and games at our upcoming Christmas Party!!!