Sunday, 21 February, saw another happy gathering of members of the GOG Tribe at the Jamison Southern Cross Club to create, to chat, to share ideas, to drop of donations, and pick up supplies from the GOG stash.
It was wonderful to have new members join us, and also to have quite a few fellow patrons drop by to discover just what this creative and busy group were up to!
It was great fun to have Mary hand out the first 'membership packs' to those who have signed up to be members of our now incorporated group.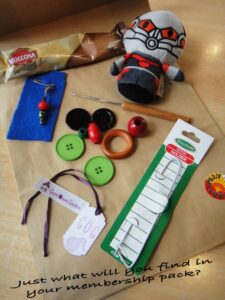 Thanks for another inspiring and fun afternoon and for all the amazing donations!